Students get to learn hands on how to plan out a 6 week hair regimen for ultimate hair growth and strengthening. This includes videos, recipes, how to, support, hair challenges, final quiz and LIFETIME ACCESS! 
Now who's ready?! Are you up for the challenge?
Join us in the #AyurvedicHairChallenge
HIGHLIGHTS of our 6 week hair regimen include making and using our Moroccan Tea Hair Growth Oil, Goddess Hair, Cocoveda Hair Masque, Cassia + Curls + Moisture Mask and Ayurvedic Scalp + Root Mask.
With these products in hand, over 6 weeks, your hair will show more growth, stronger hair strands and deeply moisturized hair stands.
This regimen is everything you need to meet your hair goals.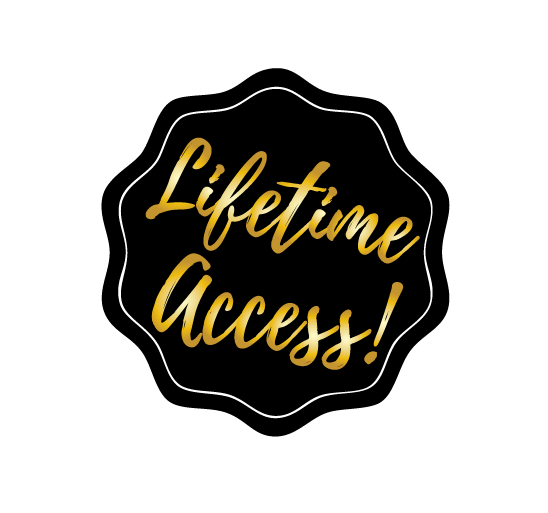 Let's Reach Those Hair Goals!
AYURVEDIC HAIR STRENGTHENING AND GROWTH -
6 WEEK HAIR REGIMEN
In this highly detailed and hands on Ayurvedic Hair Care Regimen,
Khadija, will lead you in achieving your ultimate hair growth and
hair strengthening goals in this 6 week course.
(product bundle and eBook sold separately)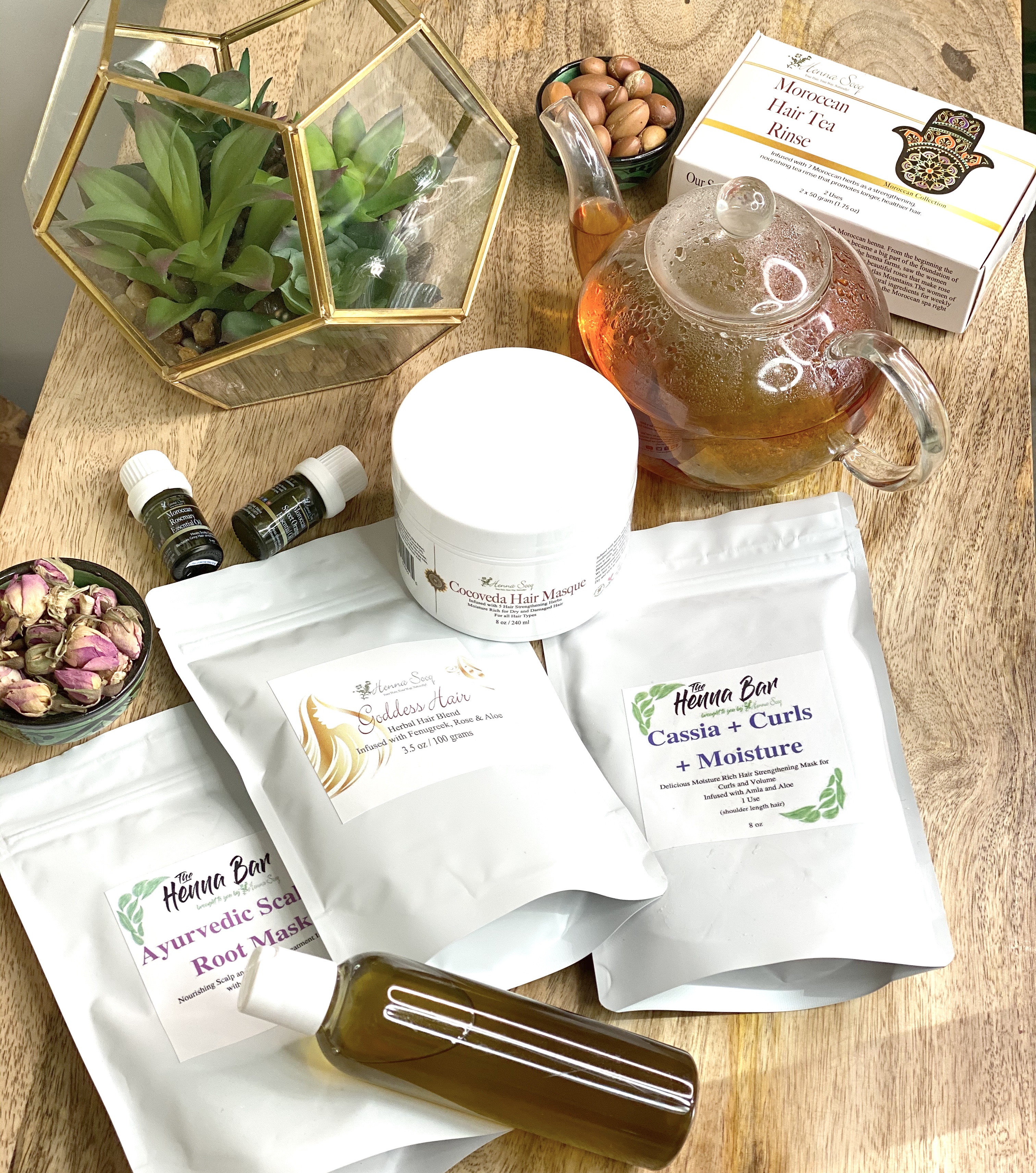 Ayurvedic Hair Strength and Growth Regimen Bundle
5 Product Bundle for Ayurvedic Hair Strength and Growth 6 Week Regimen
This collection of products will help you achieve your hair goals. It includes 5 amazing must have products:
Cassia + Curls + Moisture Mask 8 oz
Ayurvedic Scalp + Root Mask 8 oz
Goddess Hair 100 grams
Moroccan Hair Tea Rinse
Cocoveda Hair Masque 8 oz
Students get 50% off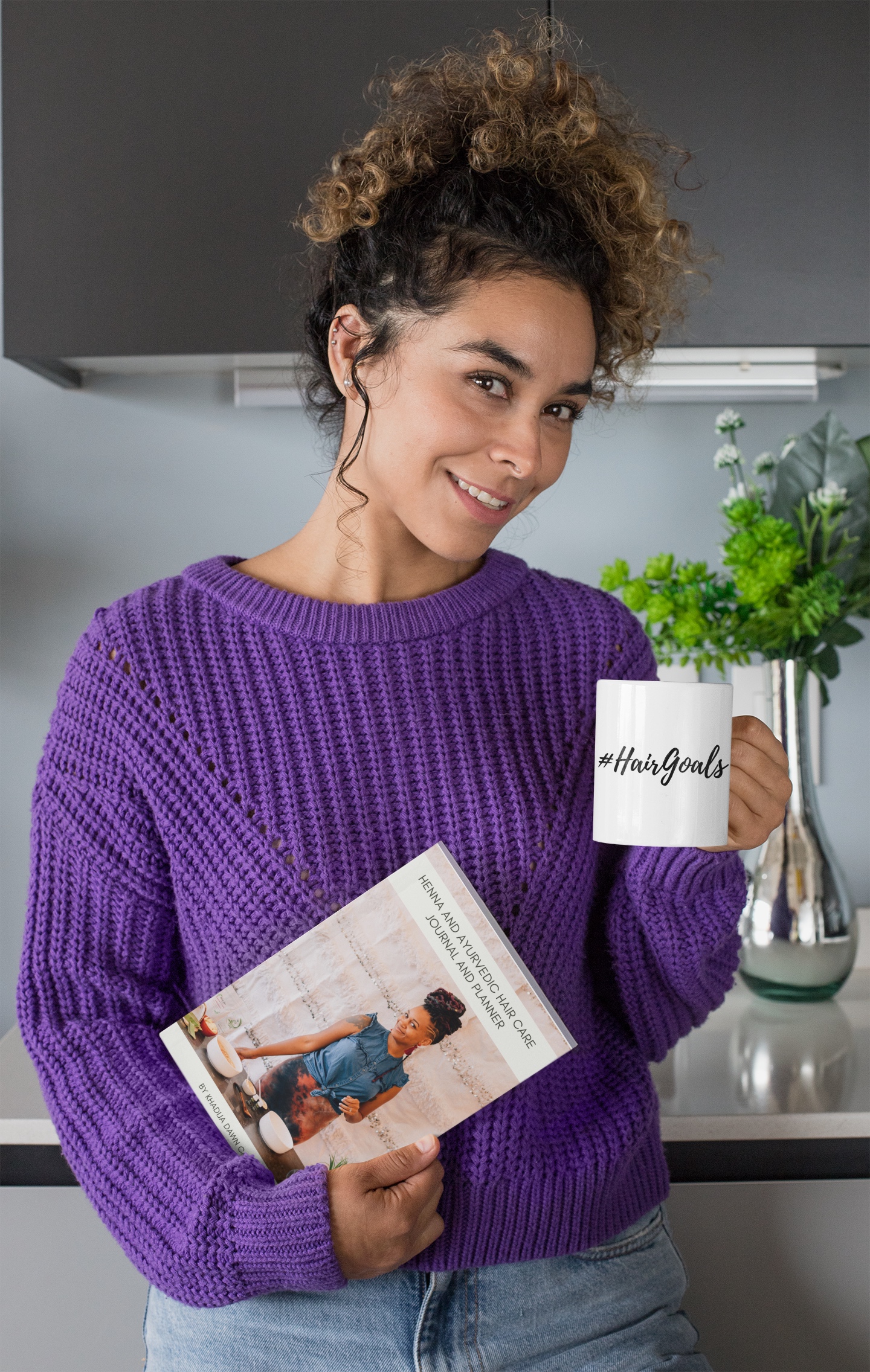 Henna and Ayurvedic Hair Care Journal and Planner eBook
With this eBook in hand, great products, recipes and our hair regimen classes, you'll be able to reach all of your hair goals.
This ebook contains 6 week hair regimen planners, recipe pages, therapeutic art pages and 3 exclusive recipes for hair growth, strengthening and moisture. 
Students get 50% off